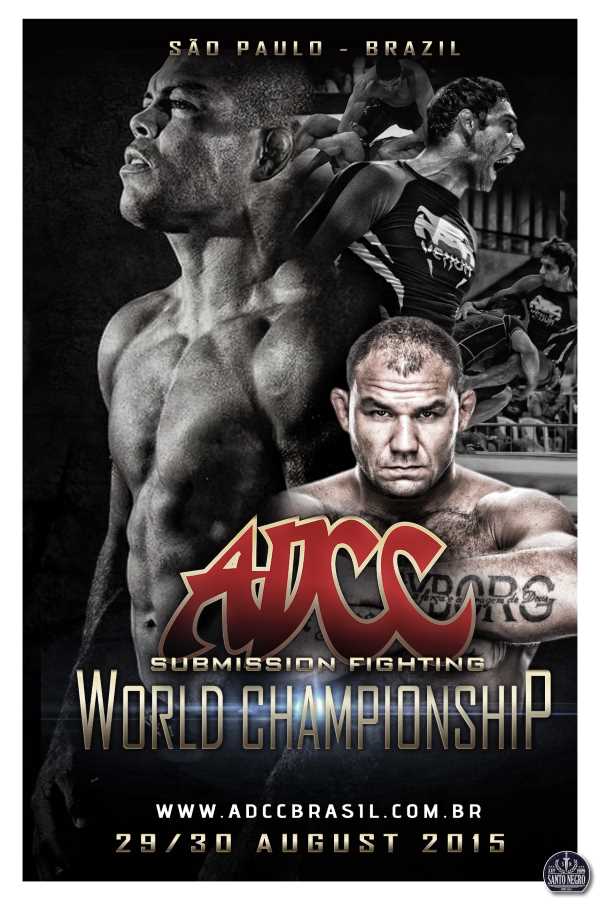 ADCC SUBMISSION FIGHTING WORLD CHAMPIONSHIP 2015 – Analyzing the Under 99KG Division
ADCC Committee is officially announcing some of the names that are set to compete in the upcoming ADCC Worlds event in Sao Paulo, Brazil on 29–30th August, 2015.
We continue analyzing the ADCC divisions with the Under 99KG. Below is the latest list of competitors
Male -99 kg

1. Joao Assis – Brazil (ADCC 2013 Winner)
2. Tomasz Narkun – Poland (1st European Trials Winner)
3. Kamil Uminski – Poland (2nd European Trials Winner)
4. Tobias Green – Australia (1st Asia & Oceania Trials Winner)
5. Yukiyasu Ozawa – Japan (2nd Asia & Oceania Trials Winner)
6. Tom DeBlass – USA (1st North American Trials Winner)
7. Jason Bukich – USA (2nd North American Trials Winner)
8. Roberto Alencar – Brazil (1st South American Trials Winner)
9. Cassio Francis Da Silva – Brazil (2nd South American Trials Winner)
10. Alexandre Ribeiro – Brazil (Invited)
11. Hector Lombard – USA (Invited)
12. Felipe Pena – Brazil (Invited)
13. Rodolfo Vieira – Brazil (Invited)
14. Jimmy Friedrich – USA (Invited)
15. Adam Sachnoff – USA (Invited)
16. Lukasz Michalec – Poland (Invited)
Talk about a stacked division, with defending Champion Joao Assis returning he is automatically a favorite to repeat, however he will have some stiff challenges fron the likes of Tom De Blass, Alexandre Ribeiro, Felipe Pena and Rodolfo Vieira just to name a few.
De Blass is the winner of the North American trials and with his strong game and a good bracket should go far. "Xande" Ribeiro is a former ADCC Champion and has been in great form, his technique, agility and experience makes him, in my view, a top contender to dethrone Assis.
Felipe Pena won the BJJ Worlds in 2014 and was subsequently disqualified due to substance irregularity regardless of that he is young, good and an up and coming force. Lack of ADCC experience may hurt him but his youth and stamina will make up for that. Again depending on the bracketing he should go far. Rodolfo Vieira is an ADCC veteran and was one of the top BJJ'ers in the World winning two Absolute titles. He fell to Dean Lister in 2011 and was injured in '13 but he is a top competitor and a force to be reckoned with.
Aside from these favorites, there are 3 strong challengers from Poland Tomasz Narkun, Kamil Uminski and Lukasz Michalec and they could be dark horses for this division
Scroll To Top